Lexus RX (RX 350L, RX450h) 2016-2023 Owners Manual: Steering wheel
Adjustment procedure
Operating the switch moves the steering wheel in the following directions:
Up
Down
Toward the driver
Away from the driver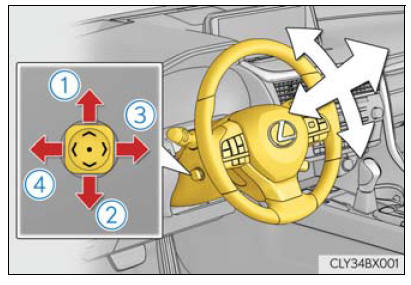 Auto tilt away
When the power switch is turned off, the steering wheel returns to its stowed position by moving up and away to enable easier driver entry and exit.
Turning the power switch to ACCESSORY or ON mode will return the steering wheel to the original position.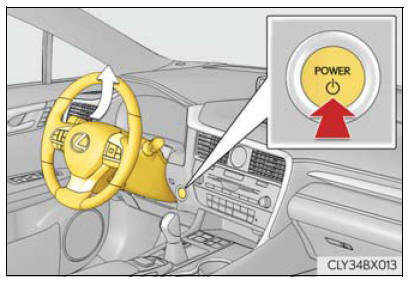 Horn
To sound the horn, press on or close to the

mark.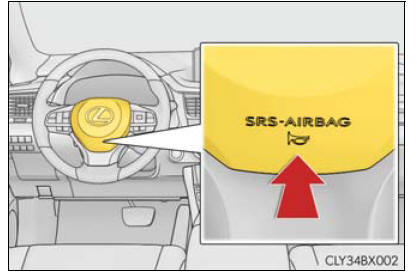 ■ The steering wheel can be adjusted when The power switch is in ACCESSORY or ON mode*.
*: If the driver's seat belt is fastened, the steering wheel can be adjusted regardless of power switch mode.
■ Automatic adjustment of the steering position (if equipped) A desired steering position can be entered to memory and recalled automatically by the driving position memory system.
■ Power easy access system The steering wheel and driver's seat (on some models) move in accordance with power switch mode and the driver's seat belt condition.
■ Customization Some functions can be customized.
WARNING Do not adjust the steering wheel while driving.
Doing so may cause the driver to mishandle the vehicle and cause an accident, resulting in death or serious injury.
Lexus RX (RX 350L, RX450h) 2016-{YEAR} Owners Manual
Lexus RX (RX 350L, RX450h) 2016-{YEAR} Repair Manual
Chevrolet Trax (2013-2022) Owner's Manual