Lexus RX (RX 350L, RX450h) 2016-2023 Owners Manual: Rear window wiper and washer
Operating the wiper lever
Operating the

switch operates the rear wiper as follows:
(U.S.A.) or (Canada) Off

(U.S.A.) or (Canada) Intermittent operation

(U.S.A.) or (Canada) Normal operation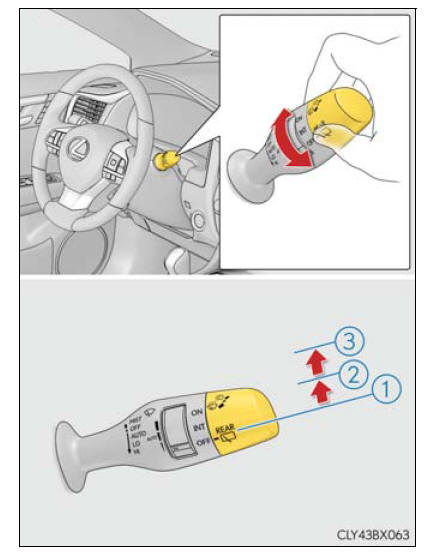 Washer/wiper dual operation
Pushing the lever operates the wiper and washer.
The wiper will automatically operate a couple of times after the washer squirts.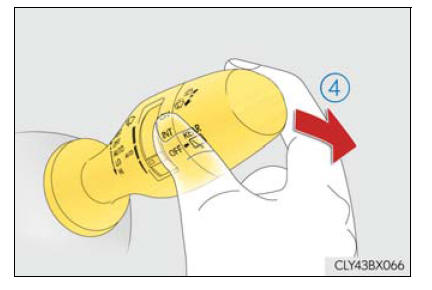 ■ The rear window wiper and washer can be operated when The power switch is in ON mode.
■ If no washer fluid sprays Check that the washer nozzle is not blocked if there is washer fluid in the washer fluid tank.
NOTICE
■ When the rear window is dry Do not use the wiper, as it may damage the rear window.
■ When the washer fluid tank is empty Do not operate the switch continually as the washer fluid pump may overheat.
■When a nozzle becomes blocked In this case, contact your Lexus dealer.
Do not try to clear it with a pin or other object. The nozzle will be damaged.
Lexus RX (RX 350L, RX450h) 2016-{YEAR} Owners Manual
Lexus RX (RX 350L, RX450h) 2016-{YEAR} Repair Manual
Chevrolet Trax (2013-2022) Owner's Manual