Lexus RX (RX 350L, RX450h) 2016-2023 Owners Manual: Headlight aim (vehicles with single-beam headlights)
Vertical movement adjusting bolts
Adjustment bolt A
Adjustment bolt B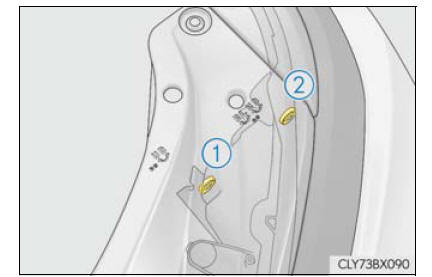 Before checking the headlight aim
1. Make sure the vehicle has a full tank of gasoline and the area around the headlight is not deformed.
2. Park the vehicle on level ground.
3. Sit in the driver's seat.
4. Bounce the vehicle several times.
Adjusting the headlight aim
1. Using a Phillips-head screwdriver, turn bolt A in either direction.
Remember the turning direction and the number of turns.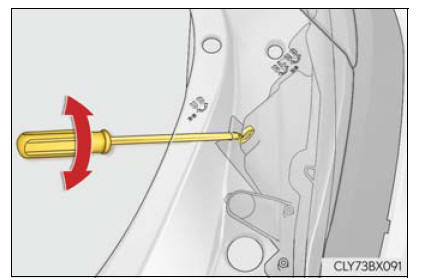 2. Turn bolt B the same number of turns and in the same direction as step 1.
If the headlight cannot be adjusted using this procedure, take the vehicle to your Lexus dealer to adjust the headlight aim.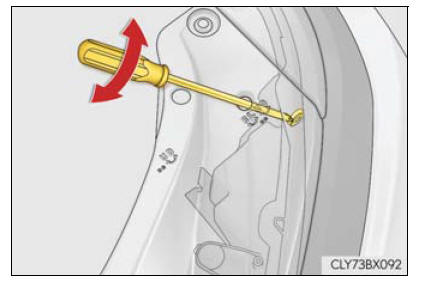 Lexus RX (RX 350L, RX450h) 2016-{YEAR} Owners Manual
Lexus RX (RX 350L, RX450h) 2016-{YEAR} Repair Manual
Chevrolet Trax (2013-2022) Owner's Manual